Ocean Drive Coffee (DECAF)
A light roast decaf coffee blend from South America, with a medium body, notes of caramel and nuts, and a sweet finish. Read More
Boca Java's Decaf Ocean Drive combines South American coffees hand-picked from the best coffee farms in the region.
This light roast decaf coffee offers an aromatic, medium to full-bodied brew with a clean, decidedly bright and slightly sweet finish that is intensely pleasing to the palate. A perfect choice to enjoy over breakfast!
If you love our Decaf Ocean Drive coffee, our team suggests that you also try our Decaf Coastal Costa Rica Coffee.
Decaf Ocean Drive is our most popular light roast coffee subscription by our Coffee Club members. Learn more about our Coffee Club & subscribe to your favorite gourmet coffees!
We won't roast your bag of Boca Java coffee until after you order it, ensuring the freshest coffee possible. Each and every time!
A Little Bit More About This Coffee
Attributes:
Varietal:
Colombia, Bourbon, Typica
Altitude:
1400-1700 meters
Tasting Notes:
Medium Body

Nutty - Caramel Notes

Sweet Finish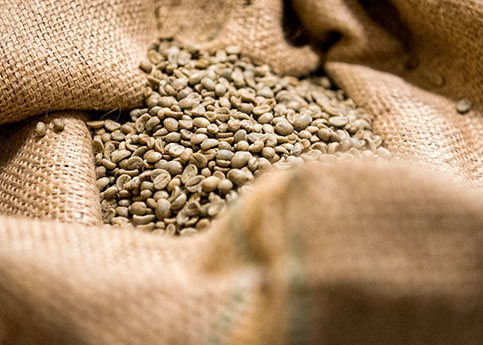 Top Selling light Roast Coffees
I have no complaints; it is exactly what I expected and wanted!
katbilyeu
Laramie, WY
I am buying this coffee again and again
I love this coffee, it has a crisp taste without bitterness.
Barb
Pacific Northwest
A regular purchase because it is GOOD!!!
Fresh beans grind every morning ...
PJ in KC
Kansas City
Appealing Flavor, Inviting Attractive Aroma!
A more mild roast, well balanced with great aroma. A great everyday brew that I believe anyone can enjoy. Try it with a speck of sweetened condensed milk and a light sprinkle of cinnamon and dark cocoa for a real treat!
WelshGator
South Carolina
Like the fresh beans that I can grind for each use. Buying from you, I know the beans will be fresh.
PJE
Kansas City
just a good flavorful tastey coffee and for a great cause
Woody
farmington mi
Have been buying this product for years
Do not own any accaessories
Babs
Goodyear, AZ
This is my favorite of all Boca Java coffees. I have certain health issues which cause me to have to be choosy about what I drink and eat. I am supposed to have decaf most of the time and caffeinated only sometimes. The Ocean Drive coffee is great whether caffeinated or decaf. It was the first decaf I found that still had taste and I have used it ever since. I am not a lover of super-strong roast, so this roast is very pleasing and just right for me. Thank you, Boca Java, for making it possible for me to still have really good coffee!!
Gumshow
Denver, CO
I don't care what anyone says, this coffee is marvelous!
I may be in the minority, but I prefer a smooth, light roast coffee. This is so easy to drink because it is mellow and mild. Others may want a more robust coffee, but to me those are harsh and bitter. I don't think I have found a better decaff than this. Boca Java hit a home run on this one.
Granny
Oklahoma
Too many d-caf blends are overpowering. This is the perfect balance without being bitter in the least.
Jim
Radnor, PA
A delicious lightly roasted decaf
I had difficulty finding a lightly roasted decaf - Bigbucks doesn't seem to make one. So we were very happy to find Ocean Drive. We hope Boca Java will continue to produce roasts for all tastes, since the bigger companies seem to believe everyone prefers the dark roasts.
Light Roast Lovers
Western North Carolina
For the last three years I have been restricted to drinking decaf beverages. For a long time I just didn't drink coffee because I couldn't find a decaf that really tasted good. Then I found Ocean Drive. I love this coffee and have it every morning. It doesn't taste flat or watered down. Thank you, Boca Java, for making this coffee.
Skylark
Lafayette, CO
This is the best coffee. Since I have to drink decaf (doctor's orders) I have found this to be the best tasting decaf coffee I have ever used. I really love it.
Coffee Lover
Lafayette, C)
This is the brew that can be made and savored all day long...for that continuous pot. won't upset the stomach...not too strong not too weak.
SourdoughSue
Royal Oak, MI
Can;t get better than this!
I would love to have pods for my Keurig
She who loves coffee!
Shoreline, WA
This decaf coffee is good, I did not think it would be this good. It is not flat.
SwetShe
Kansas City, MO
My absolute favorite coffee, especially in the morning. Totally S-M-O-O-T-H.
shivering
nny
Just right for our tastes
We love this cup with baked goodies AND just to relax and warm up a little on those cooler evenings.
tullysews
Destin, FL
I would buy this coffee again and again
Great tasting coffee, enjoy a cup throughout the day.
Redgirl
Detroit, Mich
Wondeerful coffee that goes with a meal
rah-rah
sc
A PERFECT CUP OF COFFEE!!!!
PLAIN AND SIMPLE~ IT'S A PERFECT CUP OF COFFEE
CRAZILYCOUTURE
PITTSBURGH
I use whole beans and grind with each pot. Delicious
linniez1
Pittsburgh, PA
Ocean Drive smooth and tasty!!
Great taste and feel. Very smooth and full bodied.
BeanBlaster
Aurora Colorado
This is my favorite boca flavor at this time.
crabtret
Athens Ohio
This coffee has a bold taste but not bitter. Very smooth.
barbeemom
Goodyear, AZ
Would buy this one over and over.
Tammy
Roseville, MN
Picky husband loves this!
This is the one that made the picky coffee-loving (decaf-drinking) husband switch from another famous coffee company. I've been drinking Boca Java (dark/regular) for years but he wasn't interested until I bought him a decaf sampler. Brew of Bravery he liked, but this he LOVED. Keep in mind he's a clear/blond/light beer drinker. I drink dark beers. So if there's a correlation (and I think there is in taste preferences), this is it. Ocean Drive is perfect for what he wants in a coffee.
Linnea Writes Books
Naples FL
i will buy this again. my favorite
it is my favorite coffee
jar
Garden City, Ga
I use this product every morning made in an electric drip pot.
bondorman
Lecanto Florida
I really want to relax and enjoy a really good cup of coffee after a stressful day. I can do that with Ocean Drive. I Love This Coffee!
Gene
Virginia
Has an excellent taste
dottie
New England
I tend to favor dark roast over anything. I purchased this to serve at in an open house setting. It was wonderful! My guests loved it - I love it and will purchase it again.
devbeth
Iowa
We love the coffee
Ruby
Goodyear, AZ
Wonderful to come home to after work.
I buy this coffee decaf - the only one I buy this way. It's great to relax with in the evenings. Mild flavor and smooth finish.
Dr. B
KY
The decaf is great; it makes me feel rich and important
Karen, who loves coffee
Canton, MI
Ocean Drive is Wonderful!
We use our BocaJava Ocean Drive Decaf in both our drip coffee maker and in our single-cup Pod setup that we use with our Keurig Coffee machine. It works fine with both. The taste is wonderful! It has, like they say, a full and satisfying taste and aroma. We love it.
Rich
The Ozarks
I use this both alone and as a blend with Surfing Safari. As a blend it is eerily similar to those high priced Caramel Macchiatos. Try it!
Dana the Macchiato fan
Chico, CA
Somehow the flavors do not seem to come out enough in decaf blends at times, but the aroma of this one is pleasant and it is very good coffee.
manymax
PA
This is a good dependable coffee.
Steven
Kensington, MD
Wonderful aroma to be awakened to.
I love this cofee as does my wife. So Smooth and fresh.
Dick the golfer
Green Valley, Az
My neighbor loves this product
I once took a bag of this product to a neighbor as a hostess gift. She seemed to like it so much that since then I give her a bag of this product from each shipment.
victrola
Boston, Ma
A nice daily brew.
kittyjean
Flint, MI
i used this product to blend with my caffinated coffe.....loved it.
daveejones
raleigh nc
This is a very good coffee, I would recommend to everyone to try.
Bobby
Longview, Texas
very smooth flavor and taste
Since I bought a Keurig Coffeemaker I put my coffees into kcups for a single cup brew. This was a pleasing decaf that I truly enjoyed.
coffeelover
Quincy, MA
first cup , last cup all good
this is my daily luxury
the mum
Ithaca, NY
If you love blending with other flavors, this is the one to choose.
Izyyang
Los Angeles
this coffee while a bit bland in flavor is overall a good decaf coffee. While I won't give up coffee altogether I feel that I should be drinking less of the stuff so I've opted to drink decaf and this one is a good one to buy, though a bit mild in flavor.
kittygem
Miami, FL.
I liked this coffee, it has a mellow taste.
hindy
Aiken, SC
This is blend I will miss most. This coffee is perfect for cool weather.
Chris
San Antonio, Texas