Boca Mocha Java Coffee
$5.00
$8.49
You Save: 41.11%
A medium roast coffee blend from Africa and Indonesia, with a medium body, slight earthiness and chocolaty, berry fruit tones. Read More
Boca Mocha Java coffee is a combination of Indonesian and East African Arabica coffee beans. It offers a nice bouquet and a rich, complex, buttery fruit aroma with hints of earthiness. It finishes with a clean, naturally sweet cocoa finish.
If you enjoy our Boca Mocha Java coffee, our Roastmaster suggests you also try our Mizner Estate Coffee.
Boca Mocha Java is extremely popular selection among our medium roast coffee drinking Coffee Club members. Learn more about how you can subcribe to your favorite coffees and have them delivered just days after roasting, directly to your door!
We won't roast your bag of Boca Java coffee until after you order it, ensuring the freshest coffee possible. Each and every time!
A Little Bit More About This Coffee
Attributes:
Varietal:
Heirloom, Typica
Processing:
Washed/Wet-Hulled
Altitude:
1600-1900 meters
Tasting Notes:
Medium Body

Slight Earthiness

Chocolaty & Berry Fruit Notes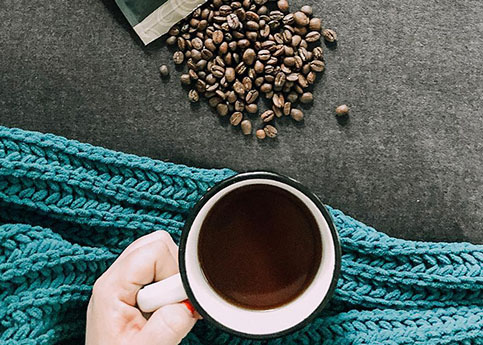 Top Selling medium Roast Coffees
Best for fully automatic machines
We use cream in the coffee, not half and half.
Bob
ST Pete Fla
I grew and also perk my coffee and it's the best coffee I've ever had.
JR
Tennessee
I would buy this product again
I brew it every morning
jojo
Holiday, FL
I've been a Boca Java customer for many years yet I just ordered Boca Mocha Java for the first time recently and what a pleasant surprise! I lean toward flavored coffee so I wasn't sure I'd be impressed with Boca Mocha Java but I found that it was so delicious that it will not be a regular choice for me in the future.
Kaluamama
Ohio
I buy this product often, it is one of my weekday favorites.
I look forward to grinding & brewing this coffee before work each morning.
Angela
Cordele, GA
best of all their coffees
my favorie go to coffee,very consistent,delightful flavor
irishrover
new jersey
We love the taste and this time the quick service. Thank you so much
Dave
Hudson Michigan 49247
Proobably the best coffee for fully automatic machines. The only way to improve it would be maybe roast it a little longer.
Bob
ST Pete Fla
Love this coffee...lost this bag to daughter!
So good our daughter claimed the last bag
Peggy
Florida
The Mohca Java is my favourite. GREAT tasting coffee.
I really enjoy the taste of coffee, no cream or sugar. Because I don't believe in covering up something that already taste great. I buy seven different pounds of Boca every six weeks for the last 28 years, that's how much I love this coffee. Thanks?
Greenet
Washington, DC
Two great cups every morning! Love this coffee!
AnnieG
Hobe Sound, Fl
I've been drinking Boca Java coffee exclusively for years but this was the first time I tried Boca Mocha Java and I was pleasantly surprised. This blend will definitely be a regular choice in the future.
Miss Petula
Troy, Ohio
Sometimes I mix this with the Spiced Vanilla. Yummy
This is still one of my favorites. Sometimes I will mix it with the Spiced Vanilla. It's really worth a try. I hope that's not offensive to anyone's coffee sense;)
Tazolie
Santa Clara,CA
I would buy this product again.
I grind my coffee beans and brew the coffee in a french press.
Dave
Long Beach, Mississippi
The best coffee for fully automatic coffee machines
This is the best tasting coffee I have found for the fully automatic coffee machines. Not oily and well balanced. Moves through the machine perfectly and produces an wonderful cup of coffee or any of the specialty drinks.
BobT
St Pete, FLA
I repeatedly get this particular flavor. It's one of my favs
I love how this smells! Excellent flavor. I can drink it black.
Coffeelover
Placerville, Ca
I buy this in both caffeinated and decaf for evenings. This is one of the very best mocha javas I have tasted. Sometimes for a sweeter taste I mix the mocha java with Bocas Chocolate Cherry Cordial - 2 fo 1. It makes a wonderful drssert drink.
Kittymom
Houston, TX
Have tried many brews and this seems to just right.
Bob_T
Gaithersburg, MD
Although we normally drink dark roasts, we love this coffee. We don't feel we give up anything as far as enjoying a satisfying cup of coffee. Can share it with guests who don't like the darker roasts.
Cyn & Ric
Minneola FL
I love the reasonable price and that this coffee gets delivered when I choose. I've been getting this coffee delivered for years and love getting it in the mail. It always smells amazing and when I brew it with friends they are always so impressed.
Coffee Girl
Placerville Ca
I love all Boca java
nancy
Hubbard ohio
I will order this blend often. Love the flavor
aeros
Garland, Texas
This has remained a firm favourite since we were introduced to Boca Java three years ago. It has a bolder flavour than some medium roast beans, and is a great start to the day
Suz
WA
A great afternoon break beverage!
This is my go to for my afternoon break - very smooth flavor and very satisfying.
Terilea
Littleton, CO
My favorite go to Boca coffee.
Love having Boca Mocha as my morning coffee. Its my favorite go to coffee.
Nichola
Texas
as of now the best I've tried.consistent
irishrover
new jersey
This is a smooth well balanced coffee. It's becoming my favorite.
Nan
NY
I just love coffee with chocolate
nan
OH - Ohio
I am really impressed with the flavor and smoothness of this coffee. I make an espresso/americano. Nice balance to the flavor, not too much mocha.
WillM
Millbrook, Alabama
My favorite coffee. I've been drinking this for many many years!
Len
Boston
cold brew an coffe pot for hot
nana ninny
Hubbard oh
I enjoy this as an after dinner dessert.
Carol
Tacoma, WA
This is one of my favorites as a standing delivery order
We usually make this with any other flavored coffee or just by itself. Yummy
Taz
Santa Clara, CA
I will never be without this coffe
I love this coffee, I can't be without it. I use it in several ways. Hot, iced, I even mix it with other roast to calm them down and smooth out the taste.
Nanadoo
Brandon,FL
i buy this all the time to enhance the flavor of my blend
I make a special grind blend from three different flavors from Boca Java. (Boca Sunrise, Mocha Java, and Surfing safari
chris
tennessee
Boca Mocha Java has been one of the few coffees that has stayed in my coffee service rotation from the beginning. I have been with this coffee for many years. The mocha flavor is outstanding.
Pete
Stow, OH
Favorite coffee--Mocha Java
I have tried several coffees from the selection list. Mocha Java is the most balanced coffee for fully automatic machines. If it were a little darker it would be exceptional.
BobT
Maryland
Drink it for breakfast
Claire
Dallas
every day coffee wakes me up in the morning
jj
mansfield ohio
My favorite Bocajava coffee
I love this coffee. I buy it every month
Rsoyars
Reidsville, NC
morning wake up drink
JOJO
Holiday, Florida
I have tried almost every coffee you have over the at least 8 years since you first advertised on Rush Limbaugh. My two favorites are Boca Mocha Java and Palm Beach Passion - which happens to be my favorite.
Boynton Beach Bob
Boynton Beach , FL
this coffee is my favorite. not too light and not dark.
This coffee works exceptionally well in the fully automatic machines such as the Jura Z9.
bobT
MD
Loved this coffee. I have also tried one other flavor so far and I will not be going back to other kinds of coffee. Also received the airlock storage contained, which I have not tried yet, but cannot wait to see if it really locks in the flavor
Veve
Greeley, CO
I do buy this product again and again!
6 scoops for 12 cups and it's perfect!
sharona108
Fulton,NY
Used this blend for 3 years, I love it
I use it in a drip coffee pot
User
Escondido, CA
I would buy this product more and more
It's my morning coffee ,
Valeriia Pi
Colorado
We pay attention to caffeine consumption at our house so we buy both with and without and I mix the beans and grind them together. The house smells amazing for a day or two AND each morning to the fresh brewed pot. I buy often, every time there is a deal and the beans are always fresh. You cant buy this quality and freshness having been just roasted at your grocery store or specialty coffee shop. BOCA JAVA ARE THE BEST!!
Pamela B
Saint Charles, MO
This coffee in my opinion is the best of the many I have tried from Boca.A consistently smooth,silky taste and finish with a delightful aftertaste.I grind with a capreesso worm driven conical grinder just past medium setting for auto drip brewing,and just where the grinder engages on coarse setting for pressing,and find this coffee to be worth the extra time and effort required to press.
irishrover
New Jersey
Love this one, have gotten it many times!
I have been a Boca Java member for years and will continue to be.
Mizlyn
St.Marys, Ga
Boca Mocha Java Coffee
92.8