Mizner Estate Coffee
This medium roast.single origin coffee has both malty chocolate and earthy flavors, with a clean finish. Read More
From the rich soils of Java, Mizner Estate coffee is an Indonesian single origin coffee offering a clean, smooth, and full-bodied taste.
The delicate hints of chocolate and nutty tones in this coffee are beyond compare, and with the benefit of a lower acidity, this coffee is sure to become a quick pantry staple for anyone with a sensitivity to acidic coffees.
If you enjoy our Mizner Estate coffee, our Roastmaster suggests you also try another one of our customer favorites, our Boca Mocha Java Coffee.
We won't roast your bag of Boca Java coffee until after you order it, ensuring the freshest coffee possible. Each and every time!
A Little Bit More About This Coffee
Attributes:
Processing:
Wet Hulled, Sun dried
Altitude:
1000-1600 meters
Region:
Curah Tatal and Kayumas Villages, Java, Indonesia
Tasting Notes:
Mellow Acidity

Malty, Chocolate, Earthy Flavors

Clean Finish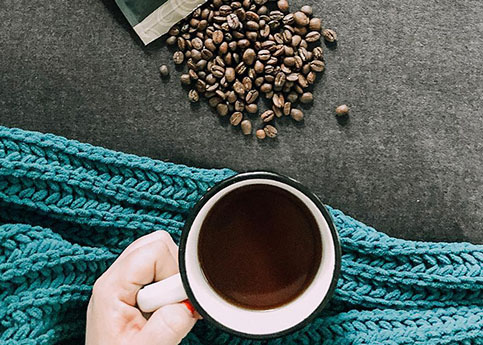 Top Selling medium Roast Coffees
This is one of the better coffee i have tried!
This is my favorite every day all year coffee
Amnprincess
Champlin
I absolutely love this coffee and have made it one I buy.
Just my morning mug with breakfast...half and half, no sugar.
Coffee lover
Roswell, GA
This is on my subscription.
Lulu
TN
This is one of the four coffees I order each month - and one I do not swap out. It is smooth, nutty and delicious. I thoroughly enjoy it.
Suz
WA
love this coffee
cookie
Oklahoma
This is probably my favorite coffee. It's got a great aroma, and brews up really nice. The house smells great while it's brewing. It's got a strong enough roast to stand up to the cream, butter, and coconut oil we put in our bulletproof coffee. This is definitely a staple that we'll be ordering regularly.
Chuck
Palm Bay, FL
1 cup was all I needed to know it was a good one!
Morning coffee.
Les
St. Joseph, mi.
We love all the coffees, but this is our go to!
Con
DE
I Buy this one on every single order!
Mizner Estate makes the best ice coffee!! This is my absolute favorite!!
Jeannie Loves the Beanies
Swanville, Maine
I drink 3 to 4 mugs of coffee per day. This is one of my go coffees.
Lulu
East Tennessee
I'm fussy about my coffee. I don't drink it all day. I drink because I love the taste of a really good cup of coffee not for the effect it has or in my case hasn't.
Coffee lover
Atlanta, GA
This a Great Coffee! Not bitter, smooth tasting with a nice aroma! Perfect for the times when you just want a relaxing medium bodied coffee!
Will
Greenwood Indiana
I love the aroma of this coffee through all steps - grinding, brewing, and drinking. This is my go-to morning coffee now.
Sherm
St. Louis, MO
I grind it as I use it, and it smells marvelous when I grind it.
Jane
NM
I order this coffee all the time!
I take this flavor to work and everyone LOVES it.
lizsali
Maricopa, Az
Of all the coffees I've tried here, this is the best.
Reed
Seattle
Perfect iced coffee blend
I love iced coffee and this blend makes the perfect coffee with a splash of nonfat coconut milk.
Nancy
Oregon
We're always trying new coffee from different companies while always having Boca Java in the house. Taste, especially in coffee is very subjective and everyone is different, but Mizner Estate is the best coffee we've ever had. Period.
Shmishy
Minnesota
Best Coffee on the Market!
I've been using Boca Java for years and will never drink anything else!
Phoenix
Holly Springs, NC
Delicious coffee. A nice change from Kona.
great coffee for the money or even a bit more
the wine man
new york
Mizner Estate Coffee is a rich and smooth - exactly what I like in a coffee. Everything a cup of coffee should be.
Claudia - painter
New Hampshire
A roast we rotate in and out of our regular order.
Tovah T
Stafford, Va
I am pleasantly surprised at the great taste.
One of my five in recurring order.
LaddieD
West Milton, OH
Has a good, full flavor. You know your drinking a great cup of coffee. Leaves no desire for more taste. It has it.
Pascal
Newport News, VA
I like the variety of coffees available from Boca Java, but I save this one to treat myself periodically.
RetTchr
Oklahoma City OK
First time trying Mizner Estate
This was my first time trying the mizner estate coffee. I love the taste, it's nice and mellow. very smooth
Julia
Tampa FL
Always have this on hand, have been for years.
LBF
near Portland Maine
I've been buying this coffee for years. Simply one of the best flavors I've ever had. Smooth and light, yet enough oomph to get you thru the morning. I'll never stop buying this flavor.
Michael
Charlotte, nc
We order several different blends each time and all are always very flavorful!
Seattle Morning
Seattle
Great taste, has become one of my favorites!
This coffee has a great taste ! Has the taste of a great dark roast while being a medium roast. Has become one of my favorites
Tattoodmom the coffee lover
New Jersey
Has become a staple in our home
We rotate coffees with every shipment, except this one. It is always on our purchase list.
C&J
New York
I will continue to buy this flavor
I really enjoy this as my 1st cup of the day
lizsali
Maricopa, Az
I have tried most of the coffees of Boca Java over the years. Without a doubt, Mizner Estate is the best all around for depth of flavor, reasonable smoothness and balanced caffeine. While I mix it up often, this is the go to product that will please a full range of coffee drinkers
TAG
Atlanta, GA
I really like this flavor. Not overwhelming first thing in the morning
lizsali
Maricopa, Az
Great morning coffee. I use this to boost other less tasty coffees by adding it to the brew basket.
Lady Coffee
Ohio
Reminds me of the Islands
I really like the smooth flavor of this coffee.
nabugman
Laurel, MD
Mizner Estate is a great morning brew. Low acid, mellow flavor, rich finish. I have tried most of the medium roast, and this one is a favorite!
Suzanne
Walsenburg, CO
We have a bunn coffee pot so it makes great coffee, especially when you use the best coffee My cousin introduced us to boca Java and we can't thank her enough we just weren't happy with any coffee recently. Now we have the best coffee to buy.
Cathy
Adams kentucky
First time I tried this coffee, I was unsure, but after the second pot it is currently my favorite.
Cam
Michigan
Perfect multi-cup-a-day bliss
On the upper end of "Mild" just moving to bold and a perfect multi-cup-a-day blend.
TAG
Atlanta, GA
This is my everyday coffee. Very smooth coffee with nice flavor tones. The low acid allows me to drink it all day.
JS
California
I keep this for guests. Highly recommend
I generally make this coffee for guests. It's a great all around taste for just about all coffee drinkers. Though I personally prefer flavored coffees, this is the only non flavored coffee I drink without adding syrup. It was an accident actually. We made it for guests, and I happened to grap a cup in a hurry. Half way done before I realized I didn't have to flavor it to enjoy the taste.
Briggadane
Cleveland area, Ohio
I will buy this product again
no bitterness smooth great flavor and all around fine coffee
DLF
Winter Haven, FL
I can drink this any time day or night
Big Matt
Lansing MI
I can't find anything wrong with it!!!
Best when used right after it is brewed!
Ev and Ev
nebraska
Love the product along with all other coffees we have tried. I give them as gifts and love to share the wonderful taste.
Rhonda
Akron, Ohio
This is my favorite and I enjoy it to the limit.
Rhonda
Uniontown, Ohio
Mizner Estate Coffee
92.2