Kenya Cruising Coffee
$5.00
$8.49
You Save: 41.11%
This Kenya AA Coffee is a medium roast, single origin coffee from Kenya with black currant and citrus fruits and a bright and tangy acidity. Read More
Our single origin Kenya Cruising coffee delivers a bright finish with a hint of black currant and citrus fruits also characteristic of the Arabica coffee beans in the region.
If you enjoy our Kenya Cruising coffee with 100% Kenya AA coffee beans, our Roastmaster suggests you also try our Ethiopian Highlands Coffee.
At Boca Java, we believe that every bag we sell and every cup you drink has the potential to improve the lives of those responsible for making that cup of coffee possible. This Kenya AA coffee is sourced using Direct Trade relationships with farmers and local coops in Kenya. Learn more about our ongoing efforts with our partner Project C.U.R.E by clicking here.
We won't roast your bag of Boca Java coffee until after you order it, ensuring the freshest coffee possible. Each and every time!
A Little Bit More About This Coffee
Attributes:
Varietal:
SL 28, SL 34, Ruiru 11, Batian varieties
Altitude:
1700-1800 meters
Region:
Rumukia Farmers; Co-Operative Society, Kenya
Tasting Notes:
Black Currant & Citrus Fruits

Bright & Tangy Acidity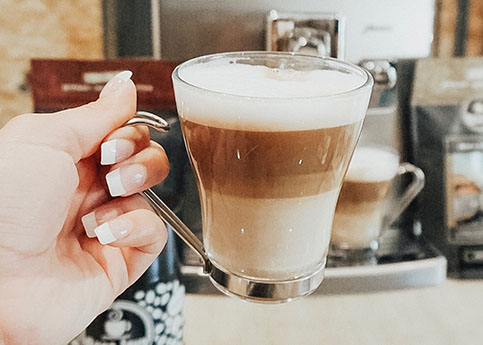 Top Selling medium Roast Coffees
drip
irishrover
new jersey
Best tasting coffee on the site
Generally use a French Press
Dave the astronomer
Surprise, AZ
Great taste and relaxing refreshment
I use it to begin a better day for a Retired Military Life.
sarge
Gravette, AR.
I buy Kenya Cruising Coffee regularly.
I brew this coffee in the morning every day. I brew two carafes; one of which my wife enjoy at breakfast and the other we take to work in our Yetis. I rarely find any other coffee I can enjoy as much as this Boca Java Kenya Cruising Coffee.
Jerry
Mauston, Wisconsin
Significant upgrade to what we've been buying in the grocery store. Excellent subtle aftertaste.
James
Watertown, NY
Coffee smelled so delicious and wasn't even out of the box!
I brew 6-8 cups per morning. This is a great choice and doesn't make me jittery or sick to my stomach like some main brand names
Shann
Detroit
Everything is Great
Queen T
Rialto, CA
I enjoy Boca Java's Kenya Cruising Coffee and purchase it re
This Kenya Cruising coffee is perfect to me. I much prefer it over other coffees. Most people to whom I serve it also like it a lot and tell me so.
Jerry
Maustin, WI
Great Flavor.. Have ordered again and again
Morning Coffee. Good wakeup with fantastic taste.
BoBK
Fort Worth TX
I use this in my drip machine, in my percolator, and my french press. It's just great coffee no matter how you make it.
Tracy
Tempe, AZ
This is the primary coffee I drink every day. It's got the perfect combination of all things I love about coffee!
Beth
Poquoson, VA
I will continue to buy this
Carol
Tacoma, WA
It was yummy. I miss it
Ken
Lebanon pa
Have tried more than a few coffee's out here and other sites as well and this has turned out to be the one we prefer although a nice Kona now and then is nice but for the money Kenya Cruising remains at the top of our list.
dbicycle
Surprise, AZ
Great coffee, very dark roast with a bold flavor
Todd
C Falls,Oh
I love giving Boca Java products for gifts
Connie
Ohio
This is my go to coffee in the motning.
Love this African coffee. Always the same flavor and don't have to try different amounts of coffee or water.
dbicycle
Surprise, AZ
WOW! Not easily impressed, but...
Most attractive aroma of any coffee we've ever ground! A new favorite, for sure.
kchurch777
Stoneville NC
I buy this product again and again because it tastes great!
I love good coffee in the morning and this is it!
Chico
waynesboro, va.
Very good...definitely get again.
Stacey
Rockford Ill
I would buy this again. one of my favorite morning starters.
I love this in the morning. Great way to start my day.
Nancy
Zanesville, Ohio
On some occasions when not wanting a dark roast or having visitors who prefer otherwise, I find this medium roast coffee to be the best for my taste and that of others. I do not comprehend the descriptive terms (above)for judging coffees.
Tony
Wyoming
I use a French Press. This product has an acidic, wine like taste that I love.
Foote
Denver, Colorado
Best tasting coffee I've ever had.
Coffee girl
Arizona
Another great cup of coffee
Haven't ordered in a while but will start doing so now. Price and quality are better than others that are more expensive. My machine may be old original Phillips single pod maker but it makes 6oz cup with crema. Yum! I have a machine at work and at home. I'm hooked.
Jagdallas
Phoenix AZ
Excellent coffee. Kenyan AA has always been a favorite of mine. Boca Java's Kenyan is superior. Probably my favorite of all Kenyans I've tried.
Tesgin
PA
Great tasting coffee----smooth flavor. Will add this to every order
John B
Dallas TX
My husband loves it and wanted me to see what all his hype was for this coffee so we recently purchased. Due to my high standards from being employed at a huge known coffee company, I was impressed and pleased with this coffee! This has become a favorite to me in a short period of time! Yum!! So yes being a coffee snob, I was quickly turned on to how Boca Java roasts when they get your order. Now that's impressive and tastes amazing! The roasting makes a huge play on the beans overall outcome. For they are far too often roasted too early and forced to sit before delivered everywhere needed before a consumer can partake in the delight of having that cup full of those magical beans every coffee drinker loves!! And would do anything for at different times of days!?
Coffee Betty Kim
Beach Park, Illinois
My favorite coffee, ever~!!
We have huge mugs of coffee when we first get up in the morning, then 1 cup at 10:00 in the morning. It has become our daily ritual. Other coffees just do not satisfy!
Marilyn
Maytown, PA
I would buy this product again.
Great everyday treat.
april
Georgia
Unusual taste but grows on you smooth
Barry
Dallas geirgia
We loved this coffee
Sarah
Colorado
I love it, it's my favorite.
I love it
Bandido 82
Ventura,Ca
I serve this coffee and everyone loves it. It is great in the morning or after dinner with dessert.
Coffee enthusiast
Oklahoma
The wife and i loved this coffee. Will order again if the Lord wills.
rob
Nebraska
I've tried every bean around, and keep going back to this one. It's the best tasting coffee I've ever had.
Coffee Girl
Tempe, AZ
I use this in my auto drip, my Keurig, and my Chemex
Ginny
Fairplay
Best tasting coffee I've ever had!
Best tasting Kenya beans ever!
Coffee fan Tracy
Tempe AZ
CRUISING INTO THE MORNING
I save it for the weekend, leaving my week-long coffee for the work week. Because, weekends are for relaxing. And cruising into a weekend morning with Kenya Cruising, is the right thing to do!
Surf and Shore
Wisconsin
Tasty
Ken the Highlander
Pittsburgh
I love Coffee. I love to taste coffee. I'm not a big fan of dark roast, but can appreciate them. I like a strong cup of light-medium roast coffee straight. I think light roasting gives the coffee the best opportunity to allow for the natural flavor of the bean. Kenya AA can sometimes be too acidic, so often I mix this coffee with an average coffee (Colombian) for balance. Fresh roasted coffee is a requirement for me.
Coffee guy
Rockwall, TX
Great coffee worthy of automatic delivery.
I like this coffee very much. It's roasted just right...no bitterness.
Jerry the gardener
Mauston, WI
Great coffee worthy of automatic delivery.
I enjoy the coffee...it's not bitter and has no bad after taste. The packaging is great. Delivery was somewhat slow.
Jerry the gardener
Mauston, WI
Highly recommend this coffee
I use this coffee when making a full pot for everyone, or when making a cup just for me in my Keurig. This coffee is very smooth tasting, no bitter after taste! I have been using Boca Java for my coffee orders for over 4 years now, and I wouldn't purchase from anywhere else!
Mechalay
VA
This blend is one of my regulars. Great flavor and quality. Not being a connoisseur I don't know all the official terms used to describe coffee, but I can say that this is a very high-quality product. I look forward to getting it every month! I will, and have, recommended to friends.
Rich
Pittsburgh, PA
I love this coffee because I can have it all day long and it never seems to effect my stomach. It is not acidic and is smooth. It is not too strong but perfect for every day use.
Coffee Lover
Tulsa, OK
Used exclusively for almost two years. Wonderful brew!
Daveyman
Michigan
Kenya Cruising Coffee
96.2