Bom Dia Brazil Coffee
$5.00
$8.49
You Save: 41.11%
This medium roast single origin coffee is always fresh roasted for your brewing and sipping pleasure. Read More
Luxurious and full of flavor, Bom Dia Brazil is a single origin, fresh roasted coffee, grown in fertile soils. It offers a heavy body and sweet, smooth complexity. The silky mouth feel and bright citrus notes of this Brazilian coffee make this an intensely enjoyable experience.
If you enjoy our Bom Dia Brazil single origin coffee, our Roastmaster suggests you also try our Ocean Drive Coffee.
We won't roast your bag of Boca Java coffee until after you order it, ensuring the freshest coffee possible. Each and every time!
A Little Bit More About This Coffee
Attributes:
Varietal:
Yellow Bourbon, Mundo Novo
Altitude:
850-1100 meters
Tasting Notes:
Balanced

Sweet

Citrus, Roasted Nuts

Toffee-like Finish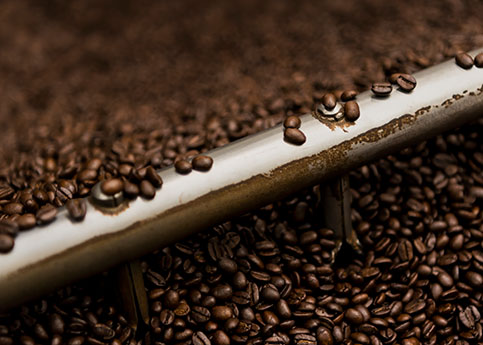 Top Selling medium Roast Coffees
Anyone I share this coffee with has liked it and always asks for more
Fred
Marcy, NY
Love this coffee! Always great price and good deals!
Love this product
None
St Augustine, Fl
one of their best offerings
drip
irishrover
new jersey
Have bought this product for years
Whole bean recommended. Always fresh with an unbeatable aroma.
Duane
Crawford, Texas
I just tried this a couple of months ago. I love it!!
Blondy
Savannah, GA
This and Cool Breeze Columbia are great coffees.
Bluegrass Rules!
Oldsmar, FL
The best smelling coffee I've ever had. Exceptional taste.
Duane
Crawford, Texas
Rich aroma and taste.
Gerund tutor
Buda tx
Nice, pleasant coffee. A little taste of Brazil. Smooth
Nat
NY
I buy this product every month
I use a percolator.
Beth
TX
This is my new favorite! It's tastes smooth and smells really good!
Liilly
Florida
Smooth, but just past the medium roast, one of my favorites
I will have this at least 2 times a week, kind of a treat.
Dugger
Lakewood co.
I like my coffee strong, but, don't like most dark blends. This medium blend is perfect for my coffee demands!
Amy
Wayzata, MN
I will always drink Boca Java
One of my favorites. Boca Java has many awesome coffees. I tend to go for a medium roast and my wife prefers the mild roast. It's so hard to drink other peoples coffee once you've had these.
Mike
Sewaren, NJ
All the flavor of Brazil in your coffee cup!
This flavor was enjoyable and fun - a great addition to our coffee adventure!
Average John
Orlando, FL
Great cup of coffee to wake up to every morning.
AL
Steamboat Springs
Very interesting flavor!!!!!!
Marla
St. Louis, MO
I love this coffee in the morning !
This is one great cup of coffee !
Irv
Florida
This is the third time buying the coffee. I love it.
Taste, smell are great.
Tone
Detroit, MI
Another favorite.
Connie
DE
My favorite BocaJava coffee and I've tried several.
Very smooth with rich flavor.
BluegrassRules
Oldsmar, FL
Great taste, good for breakfast
Mary the crossing guard
St. Augustine,Fl
makes great coffee
mike
az
Excellent single origin coffee
Bom Dia Brazil is smooth. makes an excellent espresso.
BSS
AZ
We grind our Coffee the Body is great
Mike
Goodyear, AZ
Amazing coffee!
Connie
DE
It's good.
Mikeynumbers
Orlando, Fl
I would buy Born Dia Brazil Coffee again and again
I love that I get fresh roasted beans in 2 days, with makes for a very smooth, aromatic morning coffee.
Cornball
St. Paul MN
Great all day long
Mike
Goodyear, AZ
Great way to start the day
Mike
Goodyear, AZ
Delicious coffee full of flavor!
Amber from Magnolia
Missouri
Good medium blend, I use the beans in my espresso maker for a great tasting americano
Meg
Utah
My current favorite from Boca Java
Bom Dia Brazil is my favorite Boca Java product. I like everything about it. I make six to eight cups a day and drink it all day long. I have the habit of drinking it with my meals and especially having a cup after every meal to help with my digestion. It is great coffee.
Retired CEO
Ada, OK
I was totally surprised at how wonderful this coffee tastes. I broke my own rules and had a second cup. I shall be buying this one again.
Jen
Largo, FL
By far the best of bra zee el coffees
you guys got a great grind together with xlnt roast crazy good
chuck lead singing bassist
n ca
My favorite BocaJava blend
I think this is the best blend/roast Boca Java makes and I have tried many of them for comparison. I use distilled water for my coffer and to drink because of a history of kidney stones, and Bom Dia Brazil still tastes good with the added PH of distilled water. I drink maybe eight to ten cups a day, especially right after I eat a meal to help with digestion. The hot coffee helps with any fats or grease I may have consumed. Bom Dia Brazil tastes good any time I brew it in my drip brew maker. It is really good coffee.
Retired
Ada, OK
true brazilian with xlnt freshness and beautiful roast
xlnt black or with sugar or milk and sugar. xlnt with 1 heaping and one regular spoon of coffee or with one heaping spoon at night
chuck in n ca
n ca
The best brazilian coffee
Big full and rich . Unreal roast you guys !
chuck
n ca
Has been my favorite for a while now
How I use the product: I drink it. Things that are great about it: I can drink it. Things that aren't so great about it: price
Retired
Ada, OK
Both my husband and I love this coffee. The beans are not oily so work well in our superautomatic espresso machine. My husband drinks black coffee and I make espresso for lattes. These beans work well for both uses.
Dico
Orange, CA
One of the top 3 Boca Java blends.
Retired CEO
Ada, OK
I really like this coffee. I have tried almost all of the Boca Java coffee and this has not become my favorite brew. It is good stuff.
Retired CEO
Ada, OK
Years ago I read that some cultures drink something hot after every meal to help with their process of digestion. I have been doing that ever since and it seems to work for me. And nothing works better for that than coffee. After finding Boca Java perhaps seven years ago, I tried all the blends that appealed to me. Bom dia Brazil tied with Brew of Bravery for my top choice. I drink coffee all day long, at least six cups a day, and really enjoy Bom dia Brazil.
Retired CEO
Ada, OK
I would buy this again and agains
One of the best.
Speedy
Brooklyn, Md
Really Good All Day Long.
I have tried 14 blends from Boca Java and this is my number one favorite blend. I drink at least 6 cups a day, sometimes more. I make a 6 cup pot every morning and often another one in the late afternoon. Often the last cup of the day is 9:00 or 10:00 at night. I enjoy coffee all day long rain or shine, all year round. If I do not drink a cup with a meal, I always drink at least one cup after meals to help with digestion. Somewhere I read that the Japanese folks always drink something hot after meals to help with digestion and I have found this to be true with me over the years. And what could be better than a great cup of Boca Java?
Retired CEO
Ada, OK
Carnival in a cup of java
The coffee is flavorful and well-balanced. Great for the morning wake-up cup or an evening cup after dinner. Perfect anytime!
Linda the Coffee Snob
Northeast Ohio
I served this brew to my son when he was home for a visit. He said it was like he was back in Brazil enjoying coffee with with his friends. I ordered a bag for him.
Aunty Em
Elma, WA
For four months I ordered all different blends, three at a time so I tried 12 blends. Bom Dia Brazil really took me by surprise. It is great and I really enjoy it. I like three blends and this is my favorite.
Retired CEO
Ada, OK
I would buy this product again and again
This is an all around good coffee
Fieroman
Milwaukee
Bom Dia Brazil Coffee
91.5