Ethiopian Highlands Coffee
$5.00
$8.49
You Save: 41.11%
This single origin coffee has a floral bouquet and bright acidity, accented by mandarin orange and strawberry tones. Read More
From the birthplace of coffee, this single origin coffee is a coffee lovers' dream. This impeccable coffee is grown in the fertile highlands of Ethiopia and then freshly roasted. As with many African coffees, it offers an exhilarating floral bouquet with a rich body, a pleasant aroma and berry notes that round out this delightful cup.
If you enjoy our Ethiopian Highlands medium roast coffee, our Roastmaster suggests you also try our Peaberry Players Club Coffee.
We won't roast your bag of Boca Java coffee until after you order it, ensuring the freshest coffee possible. Each and every time!
A Little Bit More About This Coffee
Attributes:
Varietal:
Indigenous Heirloom
Altitude:
1700-1900 meters
Region:
Sidama zone, Ethiopia
Tasting Notes:
Floral Bouquet

Bright Acidity

Mandarin Orange & Strawberry

Long Finish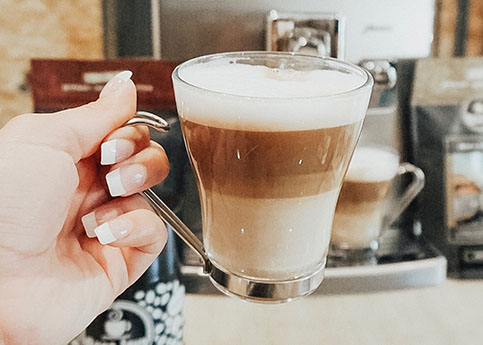 Top Selling medium Roast Coffees
Very nice every time!
Zigli
Carbondale, IL
In the morning
Jules
San mateo
Morning Coffee
RJ
New York State
Awesome
COKE
BILLINGS, MT
Excellent product
Paul
Pittsburgh PA
Use with a drip coffee maker. Smells and tastes fantastic!
Kelly
Fort Collins
I would buy this again and do!
I have been ordering Ethiopian Highlands for several years, it never disappoints. I have tried other roasts and always come back to Ethiopian Highlands.
BJ
CT
I use it in a K-cup machine, but with the add-on holder so that I can grind from the whole bean product
jimbo
pittsburgh , PA
I have been buying this coffee for years; A favorite
You can't go wrong with this coffee. It's named after the place coffee originated.
Ivan
Waynesburg, PA
I buy this coffee again and again
It's part of my morning breakfast
Coffee lover
Roswell GA
I've been drinking this for over 5 years
This coffee is earthy and smooth. I absolutely love it's mild roast and rich taste
AJ 4 cups a day
San Dimas, CA
This makes a good & pleasant tasting cup of coffee. Try it.
Nat
NY
An excellent medium roast
I love this coffee - any time of day; so clean and with great undertones. It is one of my favourite boca java coffees.
Suz
WA
I would buy this again and do!
I drink this coffee every morning. I use manual pour over. I'm sure it would be good prepared any other way.
BJ
CT
I buy this product again and again
My morning brew...
3/4 of a century
Atlanta
Good for all morning
Sarge
Marion, IN
Smooth balanced coffee w/interesting long lasting flavor
Great breakfast coffee
AJ
Florence, AZ
I have bought this coffee again and again. I love it.
This is part of my morning breakfast. I drink for the love of the taste of coffee. This coffee does not require sweetener.
M the coffee lover
Roswell, GA
I'll definitely order more!
Excellent taste. Makes for a great breakfast coffee first thing in the morning.
Chico
Waynesboro, Virginia
This has to be my favorite
I'm a huge fan of African beans, Kenya as well
Mose
Lebanon, PA
I love this coffee with the Chemex, it has some citric notes to it, also love it for cold coffee (pour over).
Abi
San Ysidro, CA
I absolutely love this coffee.
I just use the Melitta manual drip. I find this coffee so smooth that half and half, no sugar is great. There's no bitterness at all.
Good coffee lover
Atlanta, GA
Great way to start the day!
This is one of my go to good start coffees
LisaHC
Orlando FL
I received this as a gift and I would buy again
One of my favs, full bodied medium roast. Rich and smooth tasting.
JoJo Coffee
San Tan Valley,AZ
I buy this coffee over and over and
This is simply a great coffee. Everyone that I have shared it with loves it.
Ivan
Pittsburgh p, PA
One of my favorite coffees!
I really enjoy this coffee any time of the day!
Elaine
Colorado
This is probably my second favorite variety of coffee after Costa Rican. It is a bit fruitier in taste, and lighter then Costa Rican, but has wonderfully complex tastes. This variety makes for a really good all-round cup of coffee.
Darrel
Deer Park, TX
i love coffee and this coffee is excellent
cookie
binger,okla.
A medium roast with nice balance and a smooth finish.
I'm a long time customer of Boca Java Coffees
Frisco Bob
Scottsdale, AZ
Good Product - Hearty Flavor
I bought the product because I needed something in addition to my regularly scheduled order. It was to be used at another venue, so I thought why not try a different product for taste and usability? It fit the bill very, very nicely.
Twin Cities Guy
Twin Cities, MN
This is very smooth, no bitterness or aftertaste, our new favorite
Precast Pat
Orange, Va
My favorite, smooth with no bitterness
My favorite, smooth with no bitterness
Precast Pat
Central Virginia
She has a very high option on this coffee, it is exceptional!
Scooby
Alford, TX
Best of the ones we bought, very smooth, no bitterness
The best coffee I have ever had
5 cups a day
Orange, Va
Ethiopian Highlands makes a soothing cup of coffee. Great for morning wake up time.
Clark
Northborough, MA
My favorite. I can hardly wait to brew it. I get three different coffees and brew Ethiopian between each.
Sarge
Marion, IN
Haven't ordered in a while but will start doing so now. Price and quality are better than others that are more expensive. My machine may be old original Phillips single pod maker but it makes 6oz cup with crema. Yum! I have a machine at work and at home. I'm hooked.
Jagdallas
Phoenix AZ
I would buy this coffee again and again.
Love this coffee. It's my main go to.
doulab
CT
Have purchased this coffee in the past, will continue.
Love the aroma and flavor as I drink my morning cup. They work together for a great coffee experience.
Brainiac
Brockton MA
Great taste! Roasted the day after ordered! Would buy again.
Alicia
Ny
This is one of the best coffees I have ever tasted.
I like the drip coffee maker the best
Paul the landscaper
Kissimmee, Fla
My favorite Boca Java coffee.
This is my favorite coffee from Boca Java. My wife says I'm officially a coffee snob now because I compare all other coffees to this one. Love the taste and aroma of this coffee.
New coffee snob
Kansas
All time favorite.
Energized
Marion, IN
The Ethiopian Highlands coffee is my new favorite coffee. It is full bodied, while not being bitter at all. I typically use 12 grams per cups in my French press. This coffee has a bright acidity and excellent flavor. I would definitely recommend.
Brian
Ohio
This is one of my favorite coffees that I have tried from Boca Java. It has a great flavor, but isn't overpowering.
Domino
Pennsylvania
I would buy this coffee again.
This is a excellent coffee.
L.
Scranton
Very good. Must use in french press to truly appreciate
French press a must
Doc
Helena, MT
This made me a coffee drinker
I was never a fan of coffee till I tried this blend. If I did drink coffee it was only after I dumped a bunch of sugar in it like a kid. I drink about 3 cups of this coffee black every morning. Love the flavor and it gets me going through the morning. Finally can drink coffee like an adult after 43 years. Lol
Not a kid anymore
Utah
I love this coffee.
Busy Husband/Father
Foothills of NC
Brings You Back To The Origins of Coffee
Earthy, soothing and just plain wonderful. The Roast Masters at Boca Java did this bean True Justice. There's just a comforting feeling with every sip.
Surf and Shore
Wisconsin
Ethiopian Highlands Coffee
91.9