Peaberry Players Club Coffee
A medium roast, single origin coffee harvested from the slopes of Mt. Kilimanjaro. This peaberry coffee has a balanced acidity, black currant flavor, and a clean finish. Read More
Characterized by smoothness and rich flavor, peaberry coffee is a particular type of coffee bean that results from the cherry of the coffee plant containing just a single round bean rather than the typical two. The Tanzanian Arabica coffee beans used for our single origin Peaberry Players Club coffee are believed to produce an enhanced flavor. One sip and we're sure you will agree.
If you enjoy our Peaberrry Players Club coffee, our team suggests you also try our Ethiopian Highlands Coffee.
We won't roast your bag of Boca Java coffee until after you order it, ensuring the freshest coffee possible. Each and every time!
A Little Bit More About This Coffee
Attributes:
Altitude:
1500-1600 meters
Tasting Notes:
Balanced Acidity

Black Currant

Medium Body

Clean Finish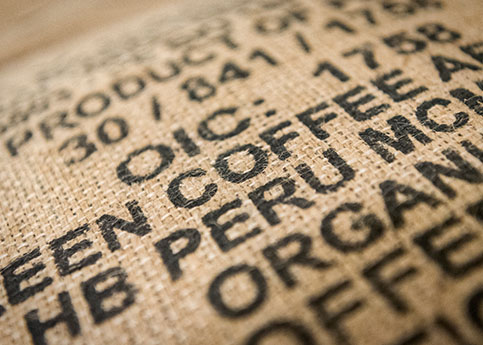 Top Selling medium Roast Coffees
Favorite morning coffee for my commute. French press for best flavor.
Stephen
Duxbury, Ma
I do buy this product again and again...!!!!
my morning coffee....YUM
NANA
Colorado Springs, CO
Absolutely love this coffee. We start everyday with Boca Java coffees.
Duane
Crawford, Texas
This has to be one of my favorites.
Truly underrated in my opinion. Has such a rich, smooth taste. One of BJ's best!
Leo
Porterville, Ca.
It is the greatest pleasure for me to have a cup or two when i awake in the morning. I enjoy Boca Java Coffee!
J Trees
West Palm Beach,Fla.
Delicious coffee, always a great start to the day.
The quality of the Boca Java coffees never disappoints.
Jeff
Kingsville TX
Great tasting coffee. Lively and aromatic for a fresh cup!
Great tasting cup of coffee, full body and aroma. Wakes me up day after day.
Coffee is life
Texas
This is a great coffee; very smooth flavor, goes good with breakfast or in the evening. Nothing bad to be said about this coffee .
Cookie
Oklahoma
Smooth but flavorful medium coffee
Another great coffee from Boca Java!
GML
Dallas
Really good cup of coffee!
I enjoy a good cup of smooth coffee. This coffee is not bitter or "in your face". I prefer a flavored coffee, but husband cannot tolerate - so this is a compromise coffee that we both enjoy.
Sher
Raleigh, NC
Everyone loves this coffee whenever we serve it to guests
Jen
Racine, WI
Very good unflavored coffee. Smooth and more rich flavor.
Fairs
Michigan
I have bought this product many times
Use this for everyday beverage. Tastes terrific. Good aroma.
Ron
Minnesota
I buy this coffee over and over because it is so good
cookie
Oklahoma
I have always liked a good STRONG cup of coffee. The low acidity and smooth taste makes Peaberry Player's Club exceptionally good when brewed strong.
Dave the coffee snob
Trevorton PA
Wonderful Everday Morning Coffee Staple
Have always been a fan of the peaberry bean and this is one of the very best. You will never get tired of this very smooth tasting coffee.
GO HAFLA
Parker, CO
I regularly buy Boca Java Peaberry
I used to buy Kona Peaberry from another provider, but it became price prohibitive. BJ Peaberry is a great value which is why I continue to buy it.
ADZ
NJ
Great Smooth Tasting Coffee
I have always love the peaberry bean and Boco's is tremendous. It is a staple for my morning cup of Java!
G-man
Parker, CO
One of Boca Java's best coffees. Peaberry is a staple for my ordering selection. The smaller beans make for a truly unique and delicious taste!?
Paul
N. Ohio
Love peaberry
Rick
KC, MO
I just enjoy it as a great morning cup of coffee to sit with the wife and relax together. Very tasty!
David
Stow, OH
excellent
cookie
binger,okla.
This is my go-to afternoon coffee
Betsy
Schoharie, NY
I have used this in my Keurig with the pod It brews great
Corky
Homer City.. Pa.
Great tasting coffee and very compatible with anything. Great waker upper as well!
Ruth
Germantown, TN
I've been buying this product for a number of years
Not quite up to a perfectly roasted Kona Peaberry but also not $45+ a pound either
ADZ
NJ
I use this grind in a Cuisinart drip machine and a gold mesh filter. I get excited just opening the bag and smelling the coffee. The aroma alone makes my day! Coffee drinking is a very sensual experience for me and a good cup like Peaberry Players Club fits the bill. I used to drink only flavored coffee, but my switch to this has given me all of the flavor to start my day right.
Jan
Va. Beach, Virginia
makers great dress coffee
mike
az
Makes great coffee
mike
Goodyear, AZ
Still my preferred caffeinated coffee
I've enjoyed this roasted coffee bean for many years... now that I drink mostly decaf coffees for heart health, I use less of the Peaberry but do add two scoops to ten decaf beans for a bit of caffeine. Wish it were available in decaf!
5 Star Grammie
Rochester Michigan
The fresh roasting from Boca Java is why I keep coming back and second is the variety of roast/beans. I recently purchased a Bonavita drip coffee maker and retired my French press so now it is so easy to get a good cup of coffee. Happy, happy, joy, joy!
Martay
Chicago
I'm one of those "Don't talk to me until I've had my coffee" persons and cannot wait to enjoy my first sip. This flavorful coffee wakes me up and I enjoy every last taste of 2 1/2 cups every single day. I use Half and Half in my coffee so I brew it strong to get the flavor of the brew. Peaberry Players Club gives me the taste I crave, a smooth texture, and an aroma that is enticing.
Janet
Virginia Beach, Virginia
We use this every morning. It is a nice smooth flavor and does not have any acidic after taste.
Jen
Racine, WI
A flavor we rotate in and out of our regular order.
Tovah T
Stafford, VA
I would buy this again.
Joe
Port Treverton, PA
I continue to purchase this item
This is my go to coffee every morning.
Plissken
Seattle
Great as an iced coffee
Ginny
Fairplay
A great morning starts with Peaberry!
This is just plain a great coffee! My treat to myself.
Guitar guy
Ogden NY
You cannot go wrong with this bag of coffee... Ever..
J&C
Cheshire CT
This coffee is part of my auto refill order
Great coffee, I've added this to my auto refill order. I start each morning with my coffee and this is a very pleasant coffee to start the day
HAPPY COFFEE DRINKER
Crestview, FL
Peaberry Players Club Coffee is my favorite!
It is one of my regular morning brews. I gave some as a gift this Christmas.
MicroLady
Fulton, NY
I use this in my auto drip, my Keurig, and my Chemex
Ginny
Fairplay
A definite go- to for a very pleasing cup of joe
I didn't realize what I was missing by not buying fresh roasted coffee. Wow. This roast was particularly yummy.
Marge
Wallingford, CT
I would buy this product again and again
I like to serve this product to friends. I enjoy it at night as an after dinner coffee. My friends enjoy it immensely.
Jim the mechanic
Salem,Missouri
I grind Boca Java roasts in a wonderful ROK burr manual grinder to get the most flavor from each batch of your beans. I can adjust the grind to any level I would like, including espresso. However my Bodum French press takes a course ground bean and so the ROK is adjusting to this setting.
GreatG
Rosenberg TX
One of my all-time favorite beans roasted perfectly by Boca Java. This one is ALWAYS on my list of Special, Week-End Only, Sit Back and Relax coffees!
Surf and Shore
Wisconsin
None better for smooth flavor!
Have been enjoying this Whole bean roast for many years. It can't be matched by anything else for me!!! Only wish it was also offered in decaf.?
Grammie of 5
Rochester, MI
I try to drink different coffee's so I have an idea of what I like. Smooth, No bitter after taste without being a watered down taste. This coffee provides a nice morning brew. My wife and I fight over having second cups and draining the Chemex. I usually end up making a second brewing so we both get enough.
Rick Jorgenson
Phoenix AZ
Another great coffee
Greg
Torrance, CA
this coffee is one of the best.
I just want it black
I gave some to 2 of my friends. They lov
st. louis. mo
Peaberry Players Club Coffee
92.9