Palm Beach Passion Coffee (DECAF)
This unique decaf Colombian coffee blend consists of both medium and dark roasted coffee beans for a slightly sweet and remarkably smooth taste. Read More
This unique decaf Colombian coffee blend consists of both medium and dark roasted coffee beans for a slightly sweet, and remarkably smooth taste. The combination of light and dark roasts produces an aromatic coffee with a full body, soft chocolate undertones, and a slightly sweet, smooth finish.
If you enjoy our Decaf Palm Beach Passion Colombian coffee blend, our Roastmaster suggests you also try our Decaf Coastal Costa Rica Coffee.
We won't roast your bag of Boca Java coffee until after you order it, ensuring the freshest coffee possible. Each and every time!
A Little Bit More About This Coffee
Attributes:
Varietal:
Catura, Colombia
Altitude:
1400-1900 meters
Tasting Notes:
Melange Blend

Sweet Chocolate Flavors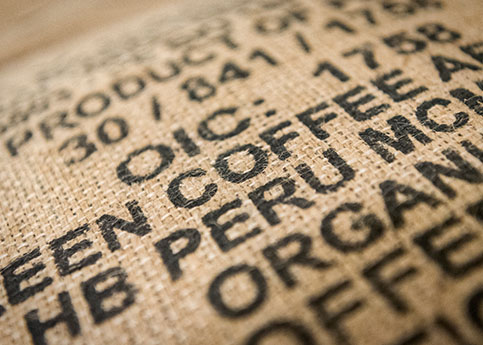 Top Selling medium Roast Coffees
Great cup of coffee every time
Wetpaws
Albany, OR
Wonderful full - bodied decaf!
Love decaf Palm Beach Passion for mornings or evenings! Great gift for those friends who don't want caffeine. This has an excellent flavor!
Jane
Springfield, VA
Passion for Dark Coffee Satisfied
Although I actually prefer some of the other dark Boca blends, this one was just fine, full of flavor and smooth as can be.
Nevin the French Press in the Morning
Washington, DC
Excellant coffee, very smooth,
Use it for a group that meets at our home every week, everyone loves it.
Dave
Binghamton, NY
It's pleasant aroma and smooth, flavor.
Jeff, the Tax Man
Chesapeake, VA
always my favorite brew
Bob
Newark,DE
Palm Beach Passion Decaf Coffee
This coffee tastes great. I had to go to decaf due to a heart problem and it has been the only decaf that tastes just like the regular. Love it.
Rita J.
Sandy Hook, KY
Nothing better that to drink some of this blend, with a vanilla flavored cigar in the morning. It is just spectacular!!!
elpapotz
Dallas, TX
Very good coffee
Dave
Binghamnton, NY
I have bought this product again and aga
Have been drinking this coffee for a long time. One of our favorites. A must try.
Barbeemom
Goodyear, AZ
This makes a great cup of coffee. I love the smell while it is brewing.
Melva
Swanton, Ohio
We use this blended with Heros Blend. Three packages of Palm Beach to one of Heros. It suites us morning noon and night.
Mimi
Hopkinsville, KY
I love the fact that this wonderfully flavored decaf coffee can be served to friends, along with a good dessert, and everyone can have a good night's sleep!
Bonnie
Pittsburgh, PA
I love to make a pot of this every morning and just sip it and enjoy my day !!!
ANNIE
Littleton, NH
Enjoy staring my day out with a great cup of coffee.
heifer
Bangor,MI
You'd never know you were drinking DeCaf
Great flavor.
Lynda
Beachwood NJ
It is a treat to drink this brew.
I drink this in the morning until noon. It gives me satisfaction with each cup.
I have none.
Tucson, AZ
Are you sure this is decafe??????
With the cold weather I wanted a warm drink at night but without all of the caffine. I decided to try this and was impressed. I also use the regular Palm beach passion and I really could not tell a difference.
Butchiepoo
North Little Rock, Ar
This was ordered as a gift. I've never gotten a complaint.
Ellen the organist
Muncy, PA
This is great first thing in the morning or for that afternoon cup to get you through the rest of your day!
Suzy
Lodge, SC
We only sue decaf coffee and this is one of the best.
Ruby
Goodyear, Az
Good aroma with decaf is usually difficult to come by.
Clarie
Orlando FL
this coffee was terrific!
we love waking up to the smell of this coffee
jorgensens
Los angeles, CA
This coffee is great for after dinner. It also balances out with a sweet treat. It is a very mild coffee with a pleasant taste.
JavaMama
Lawton, OK
good coffee and fresh
me
scappoose, or
Love the flavor, aroma, and smoothness. It is so fresh and the beans are oily. To me it is the best coffee one can buy. Most products from store are old, dry and unoily beans. The Palm Beach Passion is my favorite.
Pat
Redding, CA
Palm Beach Passion has great flavor
It has great flavor
Suz
Lighthouse Point, Fl
This is one I order everytime.
no
USA
Chocolate Lover's Delight
Great evening coffee to relax with before turning in for the night.
Corky
Jackson, Mn.
Nice smooth coffee to end the evening with
Bev
Battle Ground, WA
I use it in a 1 cup pod in my Krups coffee maker. It is rich and full bodied.
Elaine
WETHERSFIELD CT
I order this coffee every eight weeks!
I do not ordinarily like decafe of any kind. But this is REALLY good coffee. One would never know that it is decafe.
shug
Cincinnati, OH
I buy this flavor all the time
great coffee thats why I order it over and over again
Bob
Newark,DE
This coffee is great
Anne
Vancouver WAsh
Delicious, smooth flavor.
Hat Lady
Great Falls, S.C.
Excellent Colombian Blend
This is one of the best Colombian coffee blends I have ever had. My only criticism is that it could be roasted a little darker for my taste. But that is why I buy Light Up Las Olas and alternate between the two. I take a thermos of coffee from home to work every day, even though we have free coffee available. I started sharing with a co-worker, and now she buys it for use at home, instead of the coffee house brand she was using.
Rick the Tool Guy
Ventura, CA
Nice morning brew!
Hatlady
Great Falls, SC
so far a morning coffee favorite
Since my husband had to switch to decaf, it is quite difficult to find a full body coffee. Palm beach passion has that flavor in a decaf coffee.
wake me up before I go go
Coopersburg, Pa
I enjoy having different tastes with my coffees.
Connie
Des Moines Washington
Light yet full bodied, yum!
On it's own or mixed with regular coffee this blend is wonderful. Really like the fact that for a decaf it is so smooth yet full bodied.
Lori the cook
Sisters, Oregon
At the holidays family actually said they forgot they were drinking decaf this coffee was so rich and good. Great for every day serious coffee drinkers who want decaf too.
La Princessa
Freezing cold Wisconsin, USA
Great taste, don't even miss the caffeine.
Marg
Baltimore, MD
It is very good for a decaf. Nice full flavor
Flyannapolis
Annapolis, MD
I drink it hot with cream in the morning and it makes good iced coffee later in the day.
Maredu
Westbrook, CT
A smooth, mellow cup of coffee
The description of this coffee, "full body with soft chocolate undertones... offers a slightly sweet, smooth finish..." is right on. The name isn't really fitting (how can passion be mellow?), but if you're looking for smooth and mellow, this is it. I rated it as average simply because I prefer a more complex cup, but if you like mellow, you will be happy with this one.
Andie, a mom
Michigan
nothing to say
Lisa
Seymour, TN
This was a delicious coffee, but a little on the weak side. I prefer a more full bodied coffee.
Barb
Deming, NM
Served it to guests and all of us thought it strong when made as directed.
grandmommie
knoxville
First sip produced a strong bitter after taste and the second and so on...
Granny Sandy
Austin TX
No better than Starbucks at half the pri
I thought this was a flavored coffee.
Jerry-G
Weeki Wachee Fl
Palm Beach Passion Coffee
90.2