The Boca Java Variety 3-Pack Sampler
Discover the Boca Java Gourmet Coffee Roast-to-Order Experience with this Variety 3-Pack sampler. It includes three 2oz samplers highlighting our most popular medium roast, dark roast and flavored coffee. You've never tried coffee this fresh. Read More
What's the difference between Boca Java's Gourmet, Roast-to-Order coffee experience and every other online coffee roaster? While all gourmet coffee roasters use specialty grade Arabica coffee, only Boca Java waits until after you've made a purchase to roast the green beans you've ordered. Unlike others, Boca Java doesn't ship you "fresh roasted coffee." Rather, our promise to you is every bag of coffee you ever buy from Boca Java will be roasted just for you, after you order it, and it will be hand stamped with its roasted-on date. By the time you receive your coffee it will only be a handful of days old. Guaranteed. That, is the Boca Java Gourmet Coffee, Roast-to-Order Experience.
Since this is your first time trying Boca Java, we are including our most popular medium roast, dark roast and flavored coffee. Each Baby Boca coffee sampler is 2oz and makes a perfect 8-cup pot of coffee. We are confident that once you try the Boca Java Gourmet Coffee Roast-to-Order Experience you'll never want store-bought coffee again.
- Boca Sunrise - Our best selling medium roast coffee; it's blend of African, Central & South American coffee beans.
- Boca Villa - Our best selling dark roast coffee is a blend of Brazilian & Colombian coffee beans.
- Surfing Safari - Our best selling flavored coffee that tastes as great as it smells while brewing. This coffee combines the flavors of sweet vanilla, creamy caramel and the smooth flavor of Kahlua.
We won't roast your bag of Boca Java coffee until after you order it, ensuring the freshest coffee possible. Each and every time!
A Little Bit More About This Gift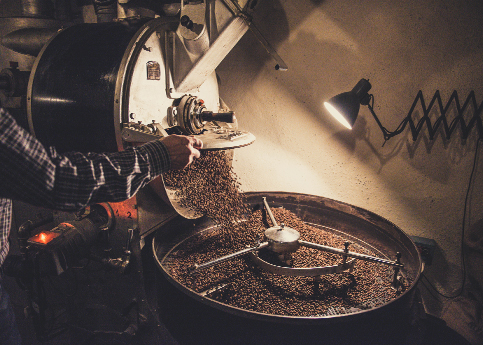 Top Selling Roast Coffees
I use the coffee with a single serving coffeemaker-delicious!
Grammo
Burgess,Va
Boca Java is by far the beat coffee on the planet.
Ant
Houston
Excellent coffee I'm not a big fan of flavored coffees I like my coffee to just be coffee and I can't wait to try the two new kinds you are sending I like that you have a big variety and I think next time I will order mocha Java but is very good coffee
Adam12
Glasgow ky
These sample packs were a great way to share the evening with friends over dessert.
Mo
Coconut Creek, FL
The Boca Java Variety 3-Pack Sampler
100.0