The Staff's Favorites Baby Boca 5-Pack
5 of our Favorite Coffee Sampler Coffees Read More
The Staff's Favorites Baby Boca 5-Pack includes our five favorite coffees. Imagine waking up to a different coffee every day of the work week! This 5-Pack features 2oz sample (trial size bags that we refer to as Baby Bocas). Each bag brews one full pot of coffee (8 cups) and is made with the top 2% of Arabica specialty grade beans
Palm Beach Passion is a slightly sweet, remarkably smooth coffee with a rich, full-bodied taste that combines both light and dark roast coffees, hand selected from the top 2% of South American Arabica specialty grade beans.
Boca Villa is a dark roast coffee, reminiscent of the rich, darker European style coffees. It has a heavy body and finishes with a hint of spiciness. Using only the top 2% of Arabica specialty grade coffee beans, Boca Villa creates a robust and intensely satisfying taste.
Boca Sunrise is our signature medium roast coffee; a sumptuous blend of coffees from Kenya AA, Colombia and Panama. With hints of sweet citrus to round out this extremely bright blend, offering a clean, exceptionally satisfying finish.
Surfing Safari is our best selling flavored coffee, with hints of sweet vanilla, creamy caramel and rich Kahlua. Surfing Safari is made with coffee beans from our Direct Trade Partnership in Nicaragua.
Vacation Villa Vanilla is a medium roast, sweet French Vanilla flavored coffee with. Also made with the same great coffee beans from our Direct Trade Partnership.
The Staff's Favorites Baby Boca 5-Pack is a great introduction to Boca Java's coffees with a new brew every day of the work week! This coffee sampler ships ready to gift-and-give in an elegant black glossy box adorned with a stylish bow.
We won't roast your bag of Boca Java coffee until after you order it, ensuring the freshest coffee possible. Each and every time!
A Little Bit More About This Gift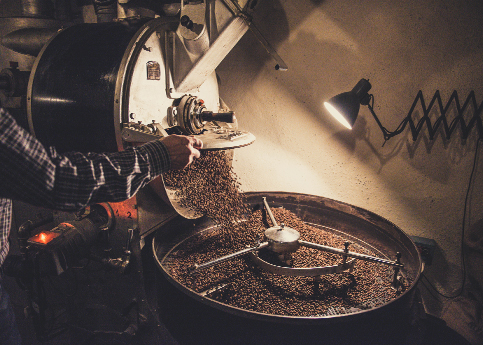 Top Selling Roast Coffees