Black Tea Gift Set
 Three bags of loose leaf tea (Fancy Earl Grey, English Breakfast and Authentic Chai Masala) - each with 18 tea pyramids  Read More
With the Boca Java Black Tea Gift Set you're prepared for tea at any time. Sit back, relax and sip on gourmet tea. Each of the three Black Teas comes with 18 pyramids.
Earl Grey
Our Fancy Earl Grey is a blend of premium black teas combined with the traditional flavors from the essential oils of the bergamot fruit. This is a rich, well-balanced and flavorful cup.
Authentic Chai Masala
A traditional blend of premium Indian tea with ginger, cinnamon, vanilla, and cardamom spices. With astounding flavors and aromas this Chai tea is deeply steeped in ancient Indian history.
English Breakfast
This is no ordinary English Breakfast! An outstanding blend of high-quality black teas, this cup produces a full-bodied and silky smooth cup. Our English Breakfast Tea is an exquisite rendition of the traditional British favorite and the perfect way to begin your day.
This Black Tea Gift Set comes ready to gift-and-give in a beautiful window box proudly showcasing the tea treasures held within.
We won't roast your bag of Boca Java coffee until after you order it, ensuring the freshest coffee possible. Each and every time!
A Little Bit More About This Gift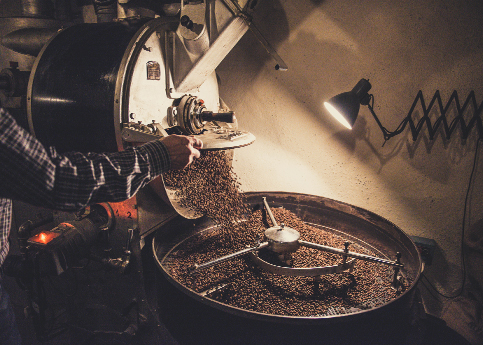 Top Selling Roast Coffees