Baby Boca Flavored Coffee 30-Pack
Includes 30 2 oz flavored coffees Read More
Our Baby Boca Flavored Coffee 30-Pack comes with a total of thirty 2oz sample (trial size bags that we refer to as Baby Bocas). Each bag brews one full pot of coffee (8 cups) and is made with the top 2% of Arabica specialty grade coffee beans from our Direct Trade farm called the Hacienda La Esmeralda Family Farm in Nicaragua.
Flavored Coffees
German Chocolate Cake (3) chocolate cake & coconut create our most unique, dessert-inspired coffee
Caramel Kiss Island (3) a Creamy caramel coffee that evokes memories of old-fashioned caramel squares
Bananas Foster Float (3) banana, cinnamon, brandy and brown sugar flavors - dessert turned coffee
White Chocolate Raspberry Reef (2) they're made for each other: white chocolate & raspberries
Chocolate Hazelnut Heaven (3) two classic favorites finally combined: Chocolate & Hazelnut
Maple Bacon Morning (3) sweet & savory, maple & bacon. You're welcome.
Surfing Safari (3) our most popular flavored coffee - hints of sweet vanilla, caramel and rich Kahlua
Mint Chocolate Memories (3) rich milk chocolate and cool, zesty mint
Irish Creme (2) combines the flavors of Irish creme liqueur and sumptuous chocolate
Hightide Hazelnut (2) smooth & creamy coffee satisfying the palate with hints of toasted hazelnut
Vacation Villa Vanilla (3) exquisite sweet french vanilla coffee
The Baby Boca Flavored Coffee 30-Pack is a great gift to share at the office with 30 full pots of coffee, a new one almost every day of the month! These coffees ship ready to gift-and-give in an elegant black glossy box adorned with a stylish bow.
We won't roast your bag of Boca Java coffee until after you order it, ensuring the freshest coffee possible. Each and every time!
A Little Bit More About This Gift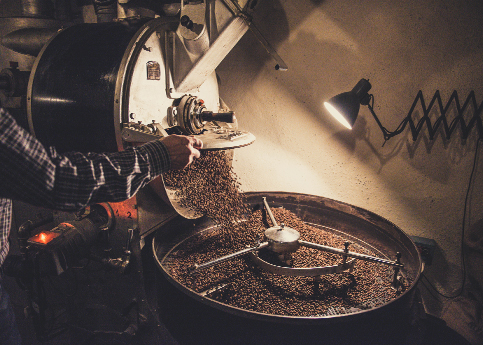 Top Selling Roast Coffees