Coffee of the Month Club - 3 Months
$65.35
$77.79
You Save: 15.99%
Pre-pay and save with this 3 month Coffee of the Month Club. Each month, for three months, we will send you two different 8oz bags of our gourmet coffee directly to your door. This 3 month coffee subscription includes coffees and the cost of shipping them each month. Read More
Coffee of the Month Club:
3 Month Auto- Delivery Schedule
Coffee 1

Coffee 2

Month 1


Boca
Sunrise
The best breakfast blend! A smooth, full-bodied medium roast with citrus fruit & honey notes

Cool Breeze Colombian
A mediium roast, single origin coffee from the Huila region. Notes are sweet and hints of walnut

Month 2

Ocean Drive
A light roast blend from South America with nutty and caramel notes & a sweet finish

Boca Mocha Java
A medium roast blend from Africa & Indonesia with a slight earthiness & chocolaty, berry fruit

Month 3

Palm Beach
Passion

Very unique, a Colombian single origin post roast blend of light and dark roast beans

Pure Peruvian Organic

A medium roast organic certified single origin from Peru with mild acidity, chocolate and roasted nuts
We won't roast your bag of Boca Java coffee until after you order it, ensuring the freshest coffee possible. Each and every time!
A Little Bit More About This Gift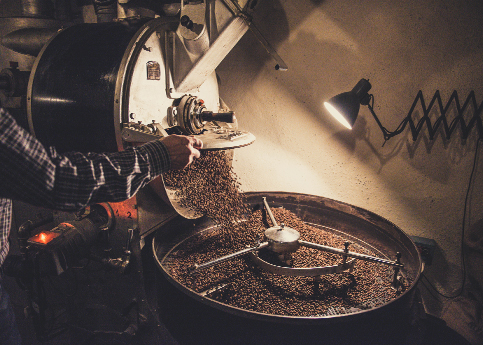 Coffee of the Month Club:
3 Month Auto- Delivery Schedule
Coffee 1

Coffee 2

Month 1


Boca
Sunrise
The best breakfast blend! A smooth, full-bodied medium roast with citrus fruit & honey notes

Cool Breeze Colombian
A mediium roast, single origin coffee from the Huila region. Notes are sweet and hints of walnut

Month 2

Ocean Drive
A light roast blend from South America with nutty and caramel notes & a sweet finish

Boca Mocha Java
A medium roast blend from Africa & Indonesia with a slight earthiness & chocolaty, berry fruit

Month 3

Palm Beach
Passion

Very unique, a Colombian single origin post roast blend of light and dark roast beans

Pure Peruvian Organic

A medium roast organic certified single origin from Peru with mild acidity, chocolate and roasted nuts