From Regular Flavored Coffee to Decaf Flavored Coffee, We've Got It All
Are you a true coffee snob? Do you crave the taste of flavored coffee in the morning? Do you love fresh coffee?
If you answered "yes" and "yes" and "yes" to those questions, then you've come to the right place.
Check out all of our fabulous flavored coffee options.
Why We Are Crazy About Coffee
At Boca Java, we understand how important is to have a delicious cup of hot, freshly brewed coffee in the morning. That's why we offer more than 15 exotic and bold flavors for you to choose from. From flavored decaf coffee to our bold blends, we carry everything from:
With so many options available to try, it might be difficult to choose the best flavored coffee for you. Luckily, we've ranked all of our top 15 coffees. Now all you have to do is order the most delicious one!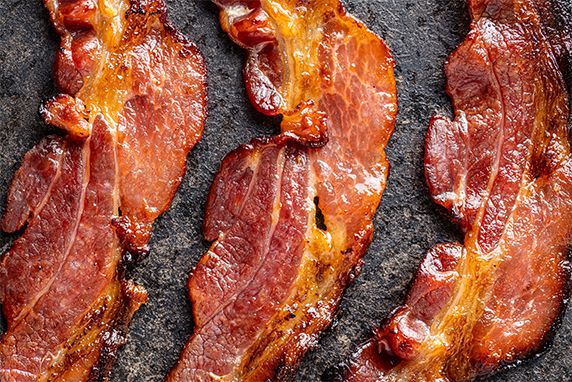 Our Top 15 Coffees - Ranked
We've ranked our top 15 flavored coffee blends for you. On top of making your shopping experience more convenient, it will also help you pick the tastiest flavored coffee on the market. And, as always, all of our flavored coffees are roasted after you order.
In Terms of Ratings, Our Top 10 Flavored Coffee Blends Include:
But wait - there's more.
When it comes to popularity, these flavored coffees also made the list:
Needless to say, there are more than enough coffee flavors to stock your pantry year-round! And it gives you plenty of variety to switch it up.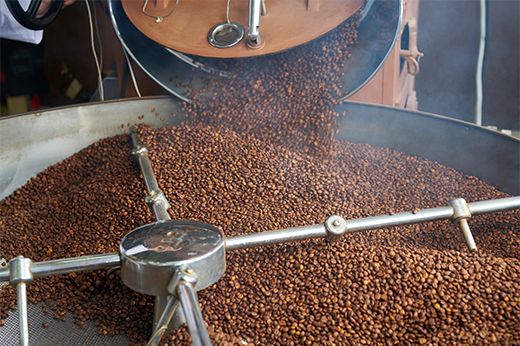 Boca Java Value Proposition
Our Belief is Simple:
Fresh roasted, gourmet coffee is the best coffee. That's why we WON'T roast it until you order it, regardless of the variety and guarantee it will be delivered fresh directly to your doorstep. Every time.
Our Values:
Our passion for coffee began in 2002, where we began the pursuit of providing the absolute perfect cup of coffee, delivered fresh to your home. Our team of roastmasters and coffee connoisseurs believe that a good cup of coffee can change the world, and that's why each of our specialty grade coffees are ethically sourced, socially responsible, and hand crafted. We won't roast any bag of coffee until one of our customers places an order, ensuring that when each recipient of a Boca Java bag of coffee is receiving the freshest bag of coffee they'll ever experience.
Why is Fresh Roasted Coffee Better?
At Boca Java, we focus on fresh-roasted coffee that provides the best aroma and flavor in the brewed cup. Once you try it you will never go back to stale coffee.
FAQs About Boca Java's Flavored Coffee
How is Flavored Coffee Made?
You might be wondering: how is flavored coffee made, anyway?
First of all, we hand-select the perfect coffee beans and only use the top 2% of Arabica coffee beans. It has to have a balanced flavor profile that will pair perfectly with the flavor that we choose.
Then, we select a flavor extract and tumble it in flavor which is a process that makes sure each bean is equally flavored. After that, we package the coffee and get it on its way to you. Many times, the coffee package is still warm.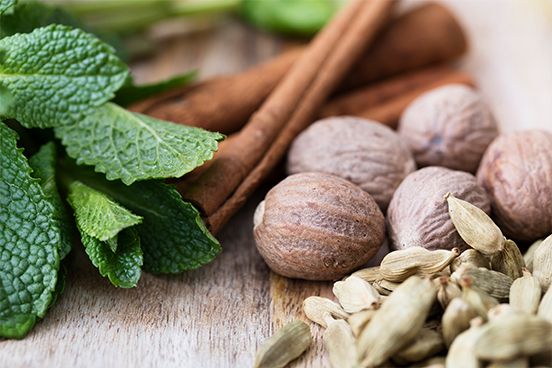 Can You Flavor Your Own Coffee Beans?
You certainly can. There are several ways to make flavored coffee beans. For example, you can always sprinkle spices directly into the ground coffee, including:
Once the hot water is poured through the coffee grounds, the flavor in the spices will enter your cup. Another way to make flavored coffee beans is to season them with whole spices such as:
Nutmeg
Cloves
Cinnamon sticks
This will directly infuse the spices into the coffee beans. Our general rule of thumb is that the longer you keep the spices and coffee beans mixed together, the stronger your flavored coffee will be.
How Do You Make Flavored Iced Coffee?
If you're curious about how to make flavored iced coffee at home, we've got you covered. Some of our favorite flavored iced coffee recipes include:
FYI - these flavored ice coffee cocktails are best served shaken and on the rocks. Enjoy!
What Our Customers Say
I ordered this as a birthday gift for my brother, who is the hardest person in the world to buy for. It worked out fantastic, and every time he opens a new flavor he calls me to [tell] me...A true treat for me to be able to find something like this that he really enjoys. Thank you for making my day as well as his :)
I purchased this as a Christmas gift for my boss. It came already wrapped which was a nice touch. The gift went over extremely well, and the office staff had a great time looking at the great diversity of flavors and reading the descriptions of each flavor. I would most certainly buy this as a gift again!
The coffee packets are perfect for a 10-cup coffee maker. All the flavors are rich and full-bodied - as good as any that I have had!
Our Best Flavored Coffees
Still not sure which Boca Java coffee flavor is best for you?
As luck would have it, we've done all the hard work ahead of time. As a matter of fact, some of our best flavored coffees include the following selections:
Please contact our coffee connoisseurs today to learn more about our flavored coffee options!
100% Freshness Satisfaction Guarantee
When you purchase flavored coffee from Boca Java, our coffee packages come with a 100% freshness satisfaction guarantee. All flavored coffee is manufactured and packaged by certified compliant professionals.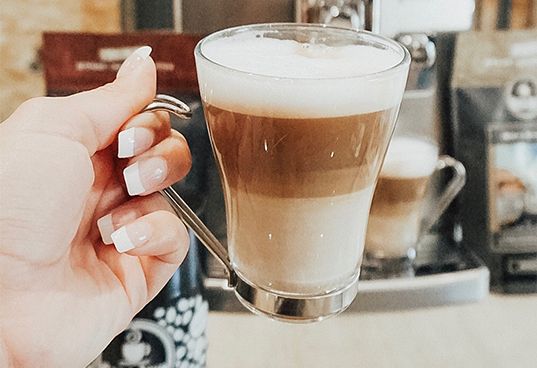 Try Boca Java's Flavored Coffees Today
What's the bottom line?
If you ask us, the answer is extremely simple: try one of Boca Java's flavored coffees today. Not only do we have one of the widest varieties on the market, but we also have the best selection.
Each bag of coffee is 8oz and with free shipping for any order over $44, you simply can't miss out on trying any of our flavored coffee products.
From our ultra-rich Maple Bacon Morning Coffee to our Surfing Safari, we've got more than enough options for you to choose from. The most fun part will be finding the perfect flavor for you.
Make sure you order a bag of Boca Java flavored coffee now!